The staff of North Meridian Dental Excellence is dedicated to the oral health and wellness of patients. They strive to provide personalized dental care that aligns with each patient's unique oral health needs and aesthetic goals.
As a Dawson Academy graduate, Dr. Ben Ahlbrecht offers comprehensive care for the diagnosis and treatment of complex dental concerns, including bite problems and TMJ disorders. He collaborates with patients to provide personalized treatment plans using an array of dental services in Indianapolis, IN.
Complete Dentistry: What are the benefits?

Dr. Ahlbrecht incorporates the Dawson Academy principles of Complete Dentistry into your care in our office. These guiding principles provide a foundation for a thorough evaluation of teeth, gums, and jaw joints. It is important for the teeth and gums to be free of disease and to provide a comfortable bite, both aspects of lifelong dental health and wellness.
To maintain this stability in your smile, the jaw joints need to be functioning properly, allowing the teeth to make proper contact and the jaw to rest in a natural and stress-free position.
If there is instability in the function of your bite, our goal is to help you establish a healthy oral foundation through conservative dentistry. Our dentist in Indianapolis, IN will recommend any treatment deemed necessary to allow you to chew and speak comfortably and to minimize your risk for decay, gum disease, and tooth damage.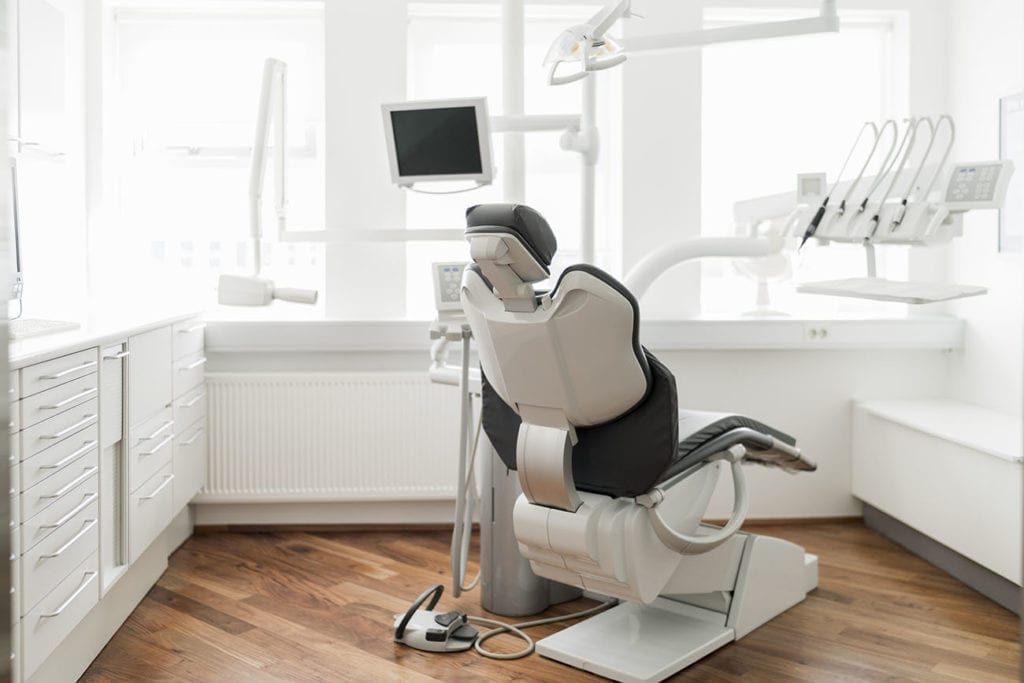 Cosmetic Dentistry in Indianapolis
Our dental office provides the following cosmetic dental services:
Invisalign: Invisalign straightens teeth over time with clear aligners. This non-invasive method is quick, comfortable, and virtually unnoticeable.
Porcelain Veneers: Dental veneers are crafted from sturdy porcelain shells to cover teeth. They are long-lasting and custom-fit to each patient.
Tooth Bonding: Treat cosmetic problems such as discolored and damaged teeth with dental bonding treatment. The bonding material is created from a composite resin that is cured and bonded using a special light.
Tooth Whitening: In-office and at-home teeth whitening treatment brightens and whitens teeth. Transform stained, darkened, yellowed, and discolored enamel with brilliant results.
General Dentistry in Indianapolis
Dr. Ben Ahlbrecht provides general dentistry services at his Indianapolis dental office.
Emergency Dentistry: Call North Meridian Dental Excellence's Indianapolis, IN office for treatment at 317.204.7134 in the event of a dental emergency. Our staff will do their best to schedule an appointment for you as soon as possible.
Family Dentistry: Dental care is important to patients of all ages. We offer geriatric services and children's dental cleanings. Prepare your child for their first dental visit to encourage good oral health habits.
Laser Dentistry: Dr. Ahlbrecht can whiten teeth and treat gum infections with soft tissue lasers. Lasers are painless and comfortable.
Mouthguards: Receive a custom sports mouthguard today to protect teeth from damage. You can also prevent problems like concussions and knocked-out teeth with a mouth guard.
Sedation Dentistry: Are you scared of visiting the dentist? Sedation dentistry is a pain and stress-free solution.
Tooth Extraction: Tooth extractions are used to remove severely crooked, overcrowded, and decayed teeth. Following extraction, restorative and cosmetic treatments may be used.
Restorative Dentistry in Indianapolis
North Meridian Dental Excellence offers restorative dentistry options that repair or replace teeth:
Dental Bridges: Restore consecutive missing teeth with a cantilever bridge, resin-bonded dental bridge, or implant-supported dental bridge. In addition, a bridge revitalizes bite function, prevents future tooth loss, and supports the structure of your teeth.
Dental Crowns: Dental crowns cover damaged, broken, and discolored teeth. In addition, they can hold dental bridges in place and cover dental implants.
Dental Implants: Dental implants are a versatile restorative solution to improve the form and function of the bite.
Dentures and Partials: Get full, partial, and implant-secured dentures to replace multiple missing teeth. Dentures and partials prevent teeth from shifting and overcrowding.
Periodontal Therapy: Periodontitis, or gum disease, is characterized by swollen, receding, and bleeding gums. Dr. Ahlbrecht offers surgical and laser treatments in his office.
TMJ Treatment: Home remedies and mouth guards treat facial pain, lockjaw, jaw pain, earaches, and muscle spasms.
Schedule a Dental Exam Today
Visit North Meridian Dental Care for all of your dental needs. Contact our office at 317.204.7134 or schedule a dental exam with us online. Finally, if you have queries about your particular treatment options or have new dental issues, ask a member of our staff. They will be glad to assist you.