Restore multiple missing teeth or a full arch of lost teeth with one of our many cosmetic denture options. Dr. Ben Ahlbrecht of North Meridian Dental Excellence provides dentures and partial dentures in Indianapolis, IN. This restorative dental solution works for most patients, whether they have several lost teeth or whole arches of missing teeth. Learn more from our dentist in Indianapolis, IN, below.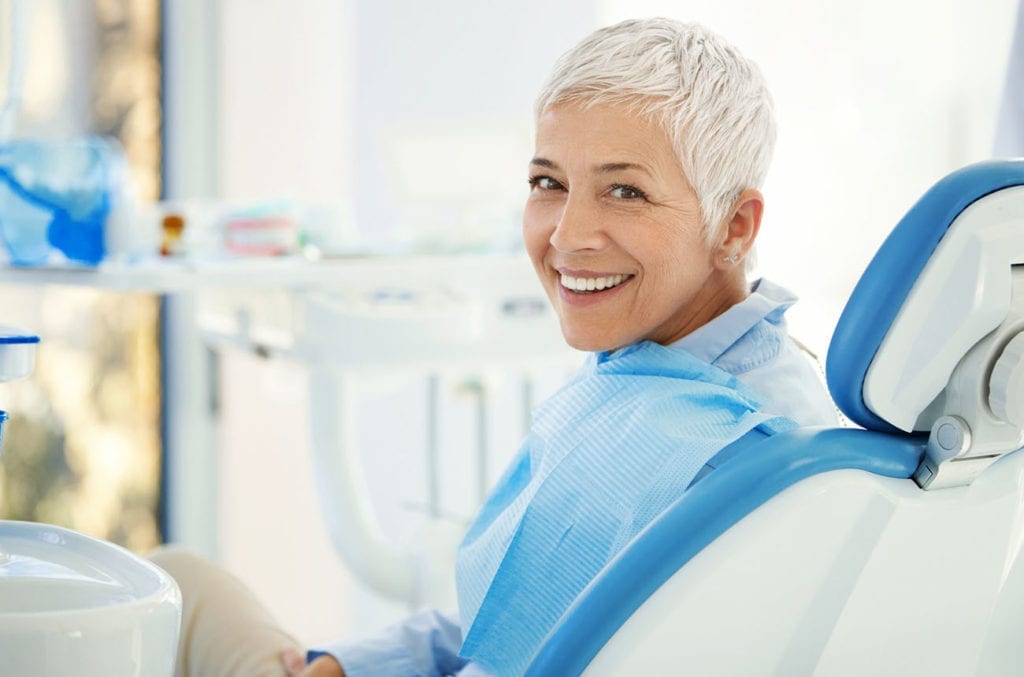 Why Should You Receive Dentures?
Replacing missing or lost teeth with dentures restores function and prevents the development of additional dental problems like shifting and overcrowding of teeth. For instance, if one tooth is lost, the teeth surrounding it may shift and crowd around the tooth. Teeth can also become loose over time and threaten the integrity of your bite.
Tooth decay and gum disease are also increased risks after tooth loss. Many lost teeth can cause speech issues, a misaligned bite, and even facial sagging. Replacing missing teeth promptly will help you avoid these additional concerns and also ensure you have options for addressing your needs. Waiting too long can create complex problems and reduce available treatment options.
Types of Dentures
Dr. Ahlbrecht places all types of dentures and works with you on an individual basis to evaluate your needs and restore your smile. Today's patients enjoy a wider range of options for tooth replacement, superior materials, and evolving techniques that deliver beautiful results.
Partial Dentures
Several missing teeth may be replaced with partial dentures, a similar restoration to a dental bridge. This solution is made of false teeth, an acrylic base, and small hooks. Partial dentures are placed between the remaining natural teeth for a seamless and natural look.
Full Dentures
Full or complete dentures replace an entire arch of missing teeth. These dentures fit over the top of your gums for a stable restoration.
Implant-Supported Dentures
Dental implants offer a secure infrastructure for both partial and full dentures. However, patients need sufficient jawbone tissue to receive implants. Bone grafting may be done for patients who need a stable foundation for implants.
Treatment with Dentures
Treatment varies from traditional to implant-supported dentures. For both treatments, Dr. Ahlbrecht will assess your oral health and perform any tooth extractions as needed. For traditional dentures, he will take impressions of dental arches and ensure their fit after they are crafted in the lab.
For implant-supported dentures, Dr. Ahlbrecht will place the dental implants and then provide you with a temporary denture. Following a healing period of three to six months, he will take impressions of your teeth and implants. When the dentures are complete, they will be fitted for your comfort.
Schedule a Dental Exam Today
Do you have whole arches of missing teeth? Do you have a slipping denture that is affecting your ability to eat and speak? Call North Meridian Dental Excellence today at 317.204.7134 or request an appointment with Dr. Ahlbrecht.