Are you afraid of visiting the dentist?
North Meridian Dental Excellence offers experienced conscious sedation dentistry in Indianapolis, IN. This general dental service benefits patients who have dental fear and anxiety. Dr. Ben Ahlbrecht also uses WAND/STA anesthesia technology to provide virtually painless and comfortable care for all patients.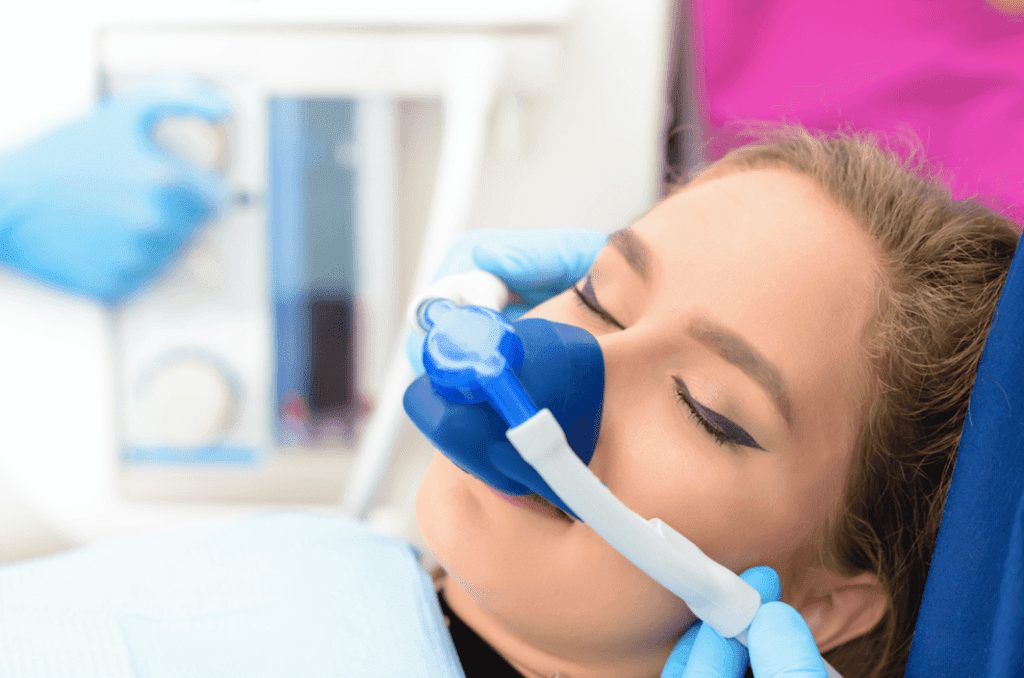 Benefits of Conscious Sedation Dentistry
Using conscious sedation methods, our dentist in Indianapolis can:
Complete procedures faster
Relieve patient anxiety
Provide pain-free care
Reduce patient gag reflex
Sedation can be a great option for patients who:
Suffer from dental fear or anxiety
Experience tooth sensitivity
Need multiple surgery treatments
Have a strong gag reflex
Conscious Sedation Treatment
Dr. Ahlbrecht uses WAND, a computer-assisted system for STA (single tooth anesthesia). This system is used to contain the anesthetic to a small area. In addition, WAND provides a painless solution for anxious patients.
Nitrous oxide, oral conscious sedation, and general anesthesia are three types of sedation that relax patients for dental procedures.
Nitrous oxide: Also known as laugh gas, this option is administered through a nasal mask. The nitrous oxide takes effect quickly and allows patients to remain fully conscious during their dental procedures.
Oral conscious sedation: This type of sedation is administered by pill before treatment. Patients can remain conscious or fall asleep during treatment.
Sedation FAQs
Learn the answers to frequently asked questions about sedation dentistry.
Is dental sedation safe?
Yes, dental sedation poses no harm to patients. Dental sedation has been used for many years to help calm patients with medical and mental health issues.
How long do the effects of oral sedation last?
Oral sedation could last from two to eight hours. Some sedation treatments wear-off immediately, while others need some time to fully dictate.
What does oral sedation feel like?
You may feel drowsiness or tingling sensations. You will also be in a euphoric state. Oral sedation is painless since sedation and anesthetic are used in tandem.
Is sedation safe for children?
Yes. Although, sedation is used for children only when necessary. Children with developmental and behavioral disabilities benefit the most.
Schedule a Dental Exam Today
Call North Meridian Dental Excellence's Indianapolis office at 317.204.7134 or schedule an appointment with our dental specialists online.