Dr. Ben Ahlbrecht and his team are experienced in treating patients with routine and complex procedures. Their goal is to give patients highly personalized care in a relaxing and friendly environment.
The staff of North Meridian Dental Excellence enjoys getting to know patients as individuals and helping them solve dental problems or achieve aesthetic goals with advanced diagnostics and treatment options.
If you require a sports mouthguard or need a tooth extracted, contact our dental office. Learn about the general dental services we provide to patients: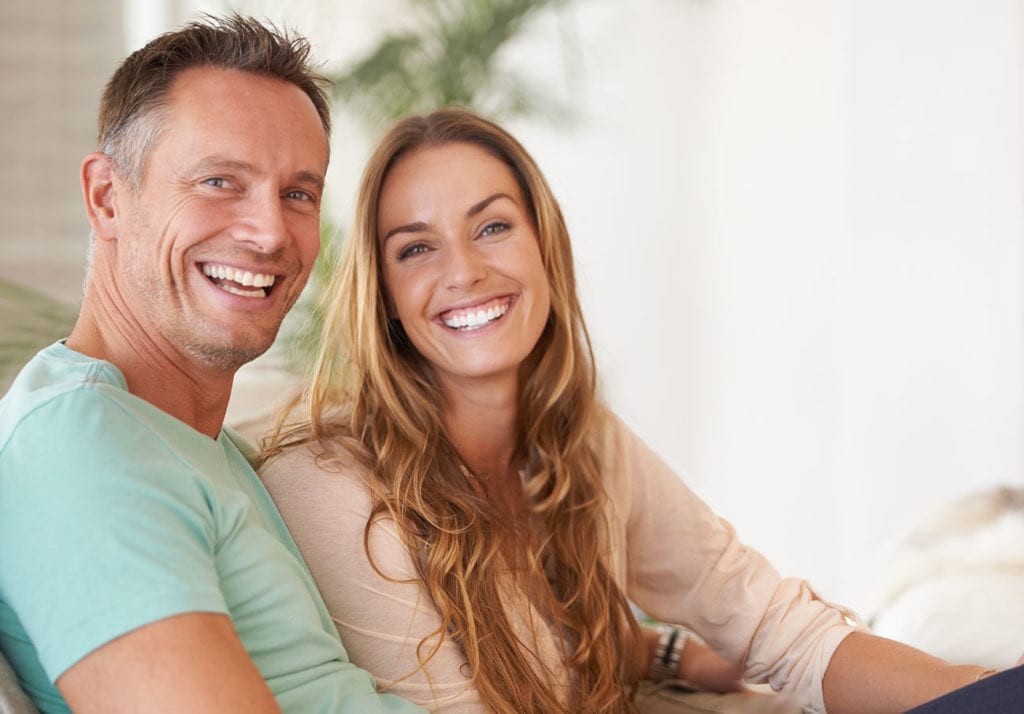 General Dental Treatments in Indianapolis, IN
General dentistry is the foundation of long term smile maintenance. Dr. Ahlbrecht takes a unique and comprehensive approach to your routine dental care, incorporating the Dawson Academy principles of Complete Dentistry.
The condition and function of the teeth, gums and the jaw joints are all part of your overall oral health and when they are working in harmony your bite is comfortable and stable. Our dentist in Indianapolis, IN works with all patients on an individual basis to maintain or establish a healthy oral foundation through Complete Dentistry and personalized care.
Emergency Dentistry
Are you feeling severe tooth pain? Has your dental bridge or denture broken? Call our office for emergency dental treatments in Indianapolis, IN at 317.204.7134.
Dr. Ahlbrecht and his team are experienced in treating both routine and complex dental problems. If your emergency is happening during business hours, call our office to discuss your concerns and schedule an appointment.
We will return your message as soon as possible and do our best to schedule an appointment for you the following day. Common dental emergencies that we treat include a knocked-out tooth, tooth pain, and lost dental restorations.
Family Dentistry
Our team is passionate about providing high-quality dental care to patients of all ages. Learn how to care for primary teeth on our family dentistry page. There we also review your child's first dental visit as well as the treatments that fall under geriatric dentistry.
At North Meridian Dental Care, we believe that dental care is important in all stages of life. We tailor treatment to each and every patient.
Laser Dentistry
Dr. Ahlbrecht uses laser dentistry to whiten teeth, as well as provide treatment for gum disease. For tooth whitening treatment in his Indianapolis office, Dr. Ahlbrecht activates bleaching gel on the teeth with a laser.
Dental lasers ensure that the gel is penetrating through tooth enamel. Scaling and root planing are gum procedures that provide a deep clean using a laser.
Mouthguards
Do you need a custom mouthguard for contact sports? Professionally crafted sports mouthguards minimize the risk of injury, concussions, and trauma. Mouthguards also prevent chipped, damaged, and knocked-out teeth.
Dr. Ahlbrecht takes digital dental impressions for a custom fit. Once completed, the mouthguard should be cleaned regularly to prevent bacteria growth.
Sedation Dentistry
Is dental fear or anxiety preventing you from receiving dental care? Sedation dentistry is a simple way to have a pain-free and stress-free visit to the dentist. This type of dental care can be used for all types of patients.
Tooth Extractions
If teeth are severely crooked, overcrowded, and decayed, they may need to be removed by a dentist. Anesthetic is used during the procedure for the patient's comfort.
Following extraction, Dr. Ahlbrecht may recommend restorative and cosmetic treatments such as Invisalign, dentures, a dental bridge, and dental implants. These treatments and the tooth extraction procedure improve oral health and may help prevent future gum or tooth infection.
Schedule a Dental Exam Today
North Meridian Dental Care treats patients and families in the Carmel, Meridian Hills, and Indianapolis, IN area. Call our office at 317.204.7134 or schedule an appointment online today.