Are you looking for a whiter and brighter smile?
Dr. Ben Ahlbrecht and his dental care team offer professional teeth whitening in Indianapolis, IN. North Meridian Dental Excellence's dental experts eliminate tough stains with in-office teeth whitening and at-home teeth whitening treatments. Moreover, they personalize treatment to fit each patient and their specific needs. Our cosmetic dentists in Indianapolis, Indiana, will ensure your comfort during treatment.
Benefits of Professional Tooth Whitening
Teeth whitening treatment brightens teeth, improves tooth health, and is long-lasting. Whitening teeth also reverses the effects of aging on teeth and can help improve your confidence. Brightening your smile not only improves the aesthetics of your teeth but can also benefit your oral health.
Patients who receive our treatment are often motivated to maintain their smiles with brushing and flossing as well as regular dental checkups.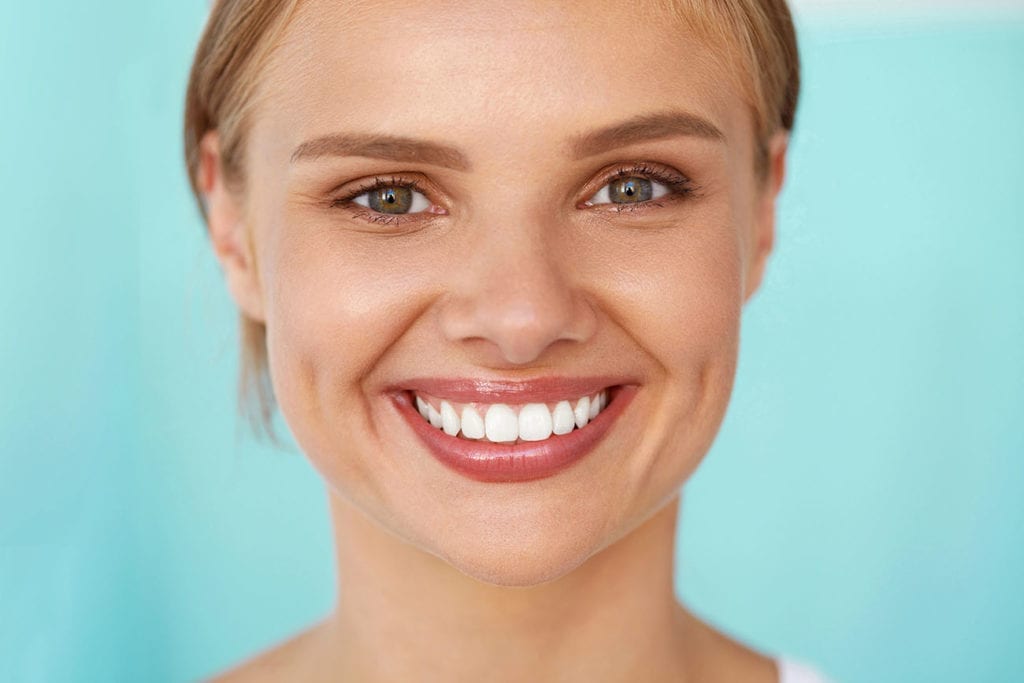 Tooth Whitening Options
At North Meridian Dental Excellence, we provide a range of cosmetic solutions to enhance the appearance of a patient's teeth. These solutions ensure that patients with sensitive teeth feel comfortable. Learn about our in-office and at-home options:
In-Office Teeth Whitening
Utilizes bleaching gel and a laser for fast and effective results. Dr. Ahlbrecht will clean the teeth and place a barrier between the teeth and gums to prevent gum irritation. The bleaching gel is then applied to teeth and activated with a laser.
This process will be repeated several times until you receive the shade you want. Patients who are attending special events such as weddings, birthdays, or graduations can rest easy knowing that this option offers a whiter smile in no time.
At-Home Teeth Whitening
Dr. Ahlbrecht provides patients with custom trays and gel in the comfort of their own home. He will take dental impressions of teeth to ensure that the trays fit comfortably. In addition, Dr. Ahlbrecht will supply you with prescription-strength whitening gel. At home, you will insert the gel into the whitening trays, then place the trays over your teeth. The trays will be worn from 15 to 60 minutes each day for two weeks.
Teeth Whitening FAQs
How long after teeth whitening will I see results?
24 hours after whitening patients tend to begin to see results. The results will gradually progress over a couple of days. At home whitening kits may take longer because they contain a lower concentration of bleaching product.
Can I eat after teeth whitening?
After teeth whitening patients should wait to eat colored foods or drinks. After the whitening procedure, teeth are opened and more porous than normal. Patients should avoid colored foods for 48 hours to prevent staining.
Can I brush my teeth after whitening treatment?
After whitening treatment, it is perfectly okay to brush and floss your teeth. Your teeth and gums may be extra sensitive, so it is important to be careful when brushing or flossing.
How long do teeth stay white after whitening?
Teeth Whitening effects may last anywhere from 6 months to 2 years, depending on the patient. Diet and oral care have a large impact on the lifespan of your whitening effects.
What should I avoid after teeth whitening?
After teeth whitening we recommend that you avoid any dark liquids. This includes coffee, wine, and soda. We also recommend that you avoid particularly hot or cold foods as your teeth may be sensitive to temperature changes.
Can teeth whitening damage teeth?
Teeth whitening does not damage tooth enamel. Teeth whitening attacks the tooth's dentin which is what controls the color of your teeth. When applied properly and by a professional, whitening solutions do not damage any part of your teeth.
Schedule a Dental Exam Today
Looking for a bright solution? See if teeth whitening is right for you. Call 317.204.7134 or request a consultation with one of our dentists.